F&H Kawasaki Racing Team's Kevin Horgmo had to dig deep in race two to add a ninth to his first moto sixth in the French round of the FIM World MX2 Motocross Championship at Villars-sous-Ecot.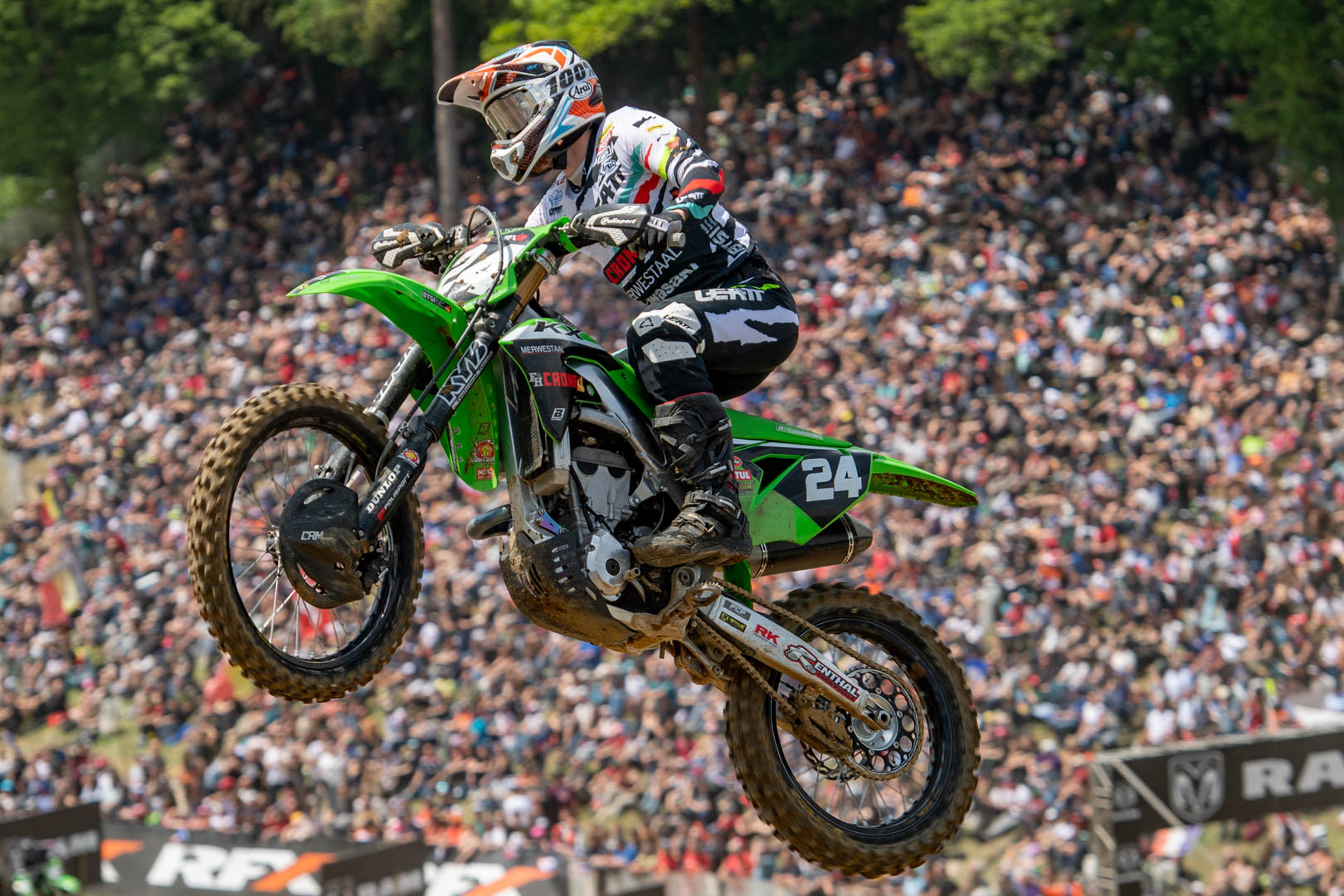 The Norwegian shot out of the gate in race one to claim his second holeshot award of the season but was relegated to sixth within three laps as he sought the optimal lines on a track which was significantly faster than on the previous day after repeated work by the organiser's track crew. Once he settled into a rhythm he had a lonely ride to sixth at the chequered flag. He put in a remarkable ride from dead-last in race two after being forced to pit for repairs on the opening lap; pushing relentlessly for the full thirty-five minutes, he moved into the top-ten on the penultimate lap and earns twelve valuable championship points for ninth at the finish. The effort earth eighth overall on the day and he retains that ranking in the series points-standings.
Kevin Horgmo: "Race one was nice with the holeshot and I felt good, but I haven't been up there racing at the front for some time so I was missing the intensity and speed to race with them in the early laps. Once I found my rhythm I was riding better and better; it's just a pity I couldn't earn a better result after taking the holeshot. I had to stop at the pit-lane on the first lap of the second moto for repairs but I pushed all moto to come back from dead-last to ninth."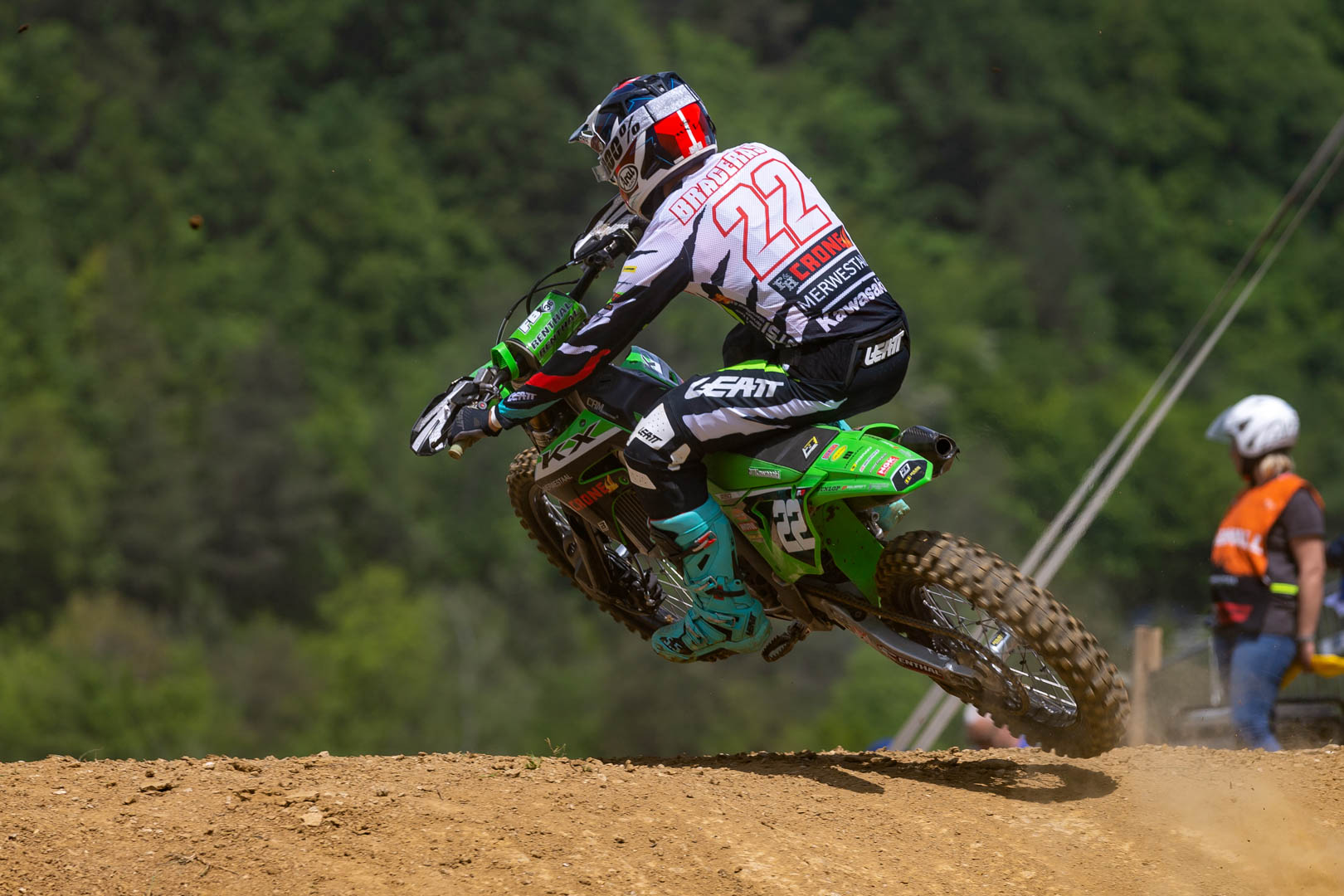 It was a tortuous GP for F&H rookie David Braceras. The young Spaniard showed tremendous spirit as he rebounded strongly from first-lap incidents in each moto which left him twenty-fifth and twenty-fourth first time past the timekeepers but his only reward were seven points for fourteenth in race one as he was forced out of race two after recovering to sixteenth within just four laps. He remains fifteenth in the series standings.