F&H Kawasaki Racing Team's Kevin Horgmo raced to a career-first GP moto victory on his way to second overall in the Turkish round of the FIM World MX2 Motocross Championship at Afyonkarahisar.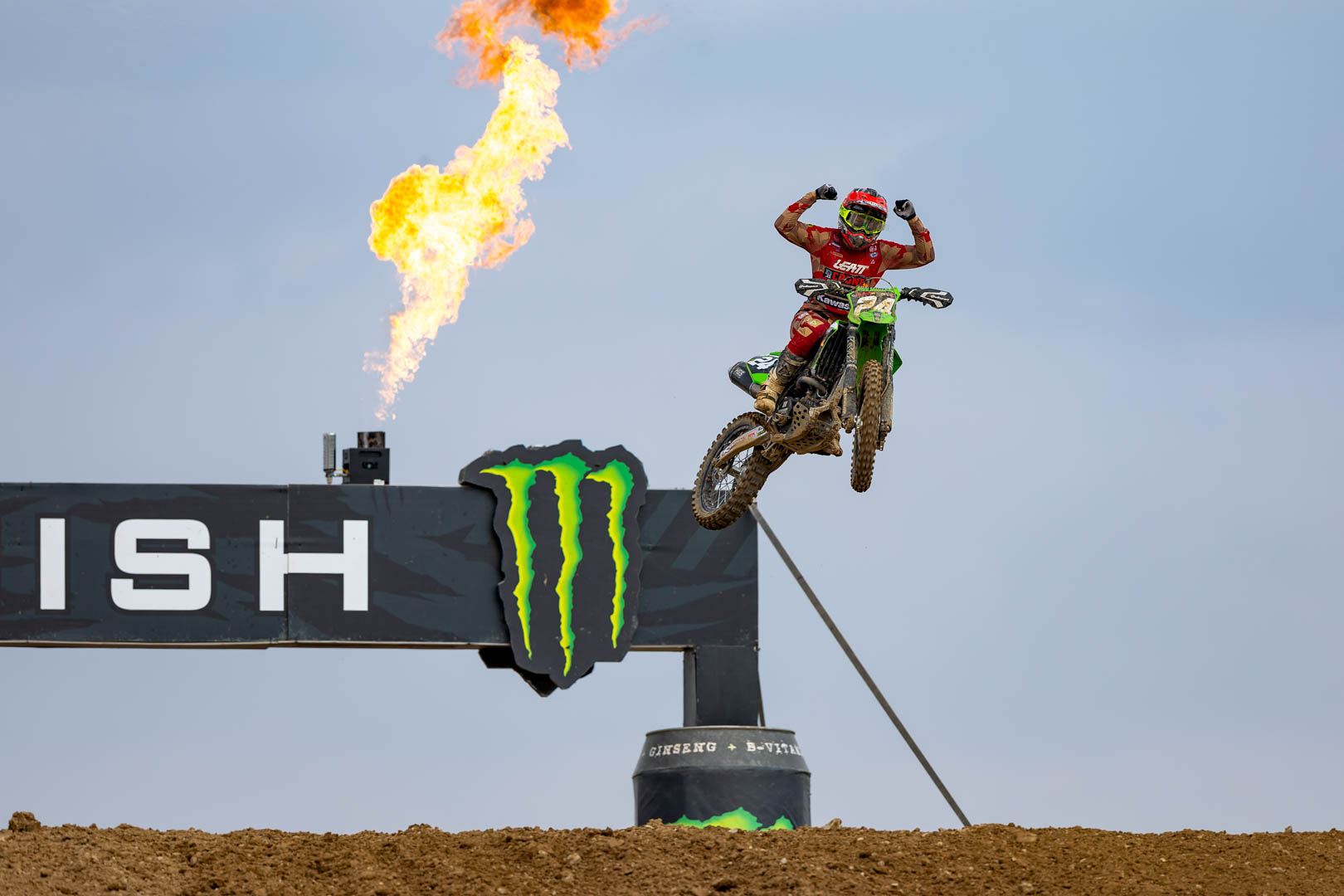 It was a deserved success for the Norwegian who has been desperately close to the podium so many times this season and it could have been even more but for a single slip in the early stages of race one. A hectic start in the first moto left him eleventh on the opening lap but he was through to seventh, and closing down fast on the leaders, by lap three when a single slip as the front wheel lost grip entering a turn pushed him back to twelfth. Undaunted by the setback he charged to the end to finish sixth and was even more motivated for race two. A third-placed start was an excellent springboard and by lap four he was through to second and pushing the leader. Five laps from the end the pressure paid off as the man in front slipped off and the Kawasaki was through in a flash. Once in front he really put the hammer down to move four seconds clear before throttling back slightly through the final half-lap to take the chequered flag two-and-a-half seconds in front. The second moto maximum score also lifted the F&H teamster to second overall, his first podium of the year, and has seen him jump to seventh in the series standings with every opportunity to advance even further during the final two rounds as he is now just three points from sixth and fifteen from fifth.
Kevin Horgmo: "We have been working hard for this moment all season. It should have come much earlier; little things always seemed to go against us, but we have kept working and turned it around. My only regret is that my mom and dad were not here this weekend, like they usually are, to enjoy this moment. It's a pity for that one small mistake in the first moto but I had the best times all through the last few laps of that race and I still believed in the podium. That career-first GP moto victory was special; I rode smooth and consistent, stayed second and kept pushing so I was able capitalise on Liam's mistake."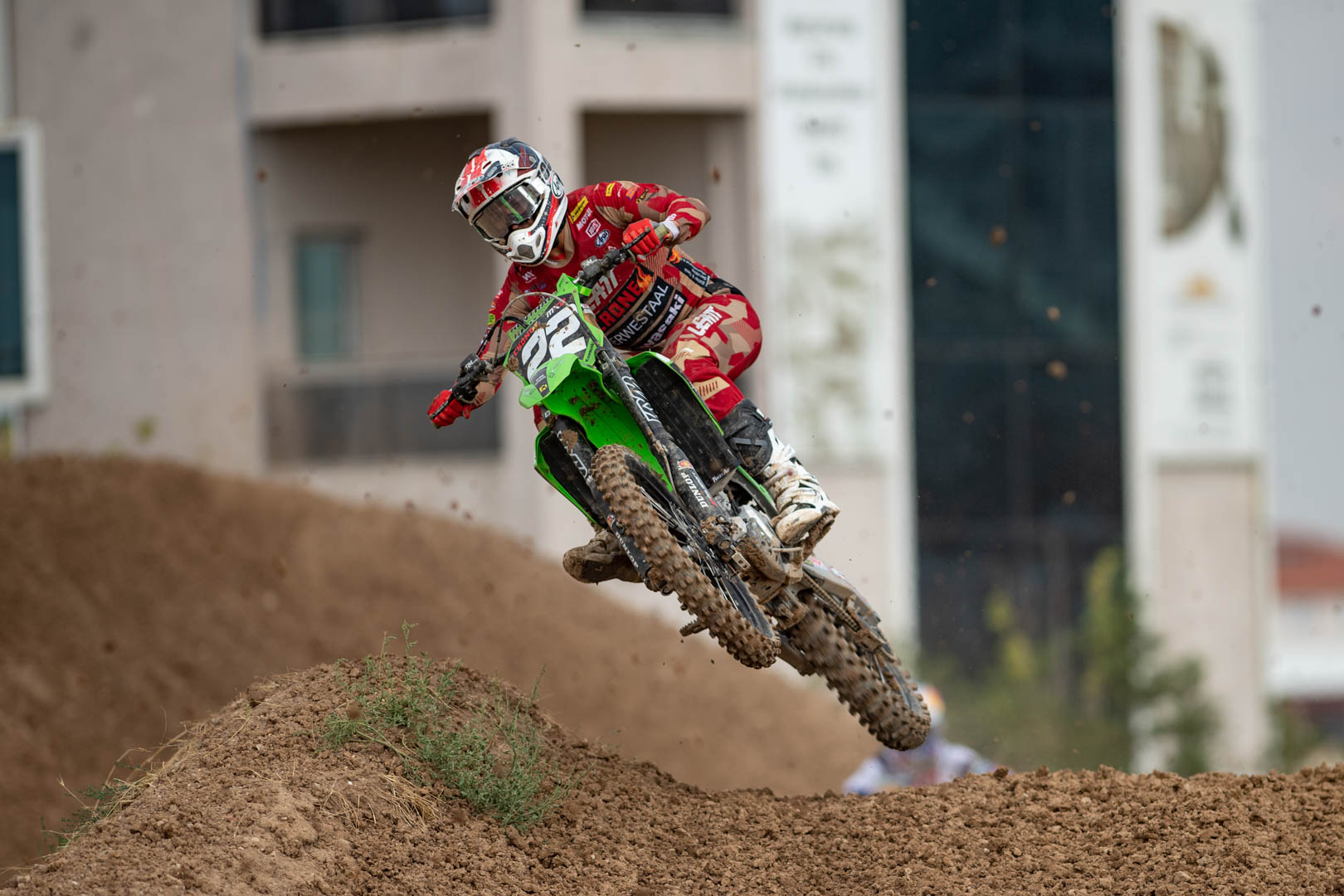 David Braceras rode a solid race to eighth in the first moto, taking the chequered flag just thirty-six seconds after the winner, and he joined his teammate near the head of the field in race two as he made a decisive pass for fourth on the opening lap. He surrendered a couple of places to regular podium runners but was still running a comfortable seventh until a mistake in sector four cost more than ten seconds and five places but he regrouped to pull back to eleventh at the finish for ninth overall on the day. He remains seventeenth in the series standings in his rookie GP season.
David Braceras: "We keep improving every weekend, but of course I am just a little disappointed about my mistake in the second moto. My start was not so good in the first race but I passed a lot of riders already on the first lap to finish eighth; my distance to the winner was the closest of all season so I knew I could improve even more in race two and I was comfortable in seventh until that one stupid mistake cost me a lot of places. But we will keep working for Maggiora and England."