Kevin Horgmo of F&H Racing finished in a strong position at the Grand Prix of Germany. Horgmo had to go wide at the start of both motos but charged back to sixth and fifth position in the motos, which gave him fourth position overal. Jed Beaton finished in fourteenth position in both MXGP races!
Pushed wide at turn one F&H Kawasaki Racing Team's Kevin Horgmo held eighth place for more than half of the first moto in the wake of the leaderboard train which formed on the predominantly one-line track. As the track developed more lines became available and the Norwegian built two clever passes on consecutive laps to finish sixth. The riders off the inside gates again pushed him wide at turn one but within ten minutes he was moving forward from his initial seventh to secure fifth; a relentless chase after the rider directly ahead of him in the points chase came up just one second short, but fourth overall on the day has confirmed fourth in the championship standings and sees him close to within twenty-seven points of third in the series.
Kevin Horgmo: "Yesterday I made a silly mistake in Qualifying and hit the gate, but I felt good on the bike as I came from last to eighth and the set-up was good all weekend. I got pushed wide at turn one from that gate position today but I came from mid-pack both motos to sixth and fifth for fourth overall; I felt my riding was better than the result but that mistake at the gate yesterday cost me. Now to Indonesia; it will be a new experience for me and for sure it will be even hotter than here."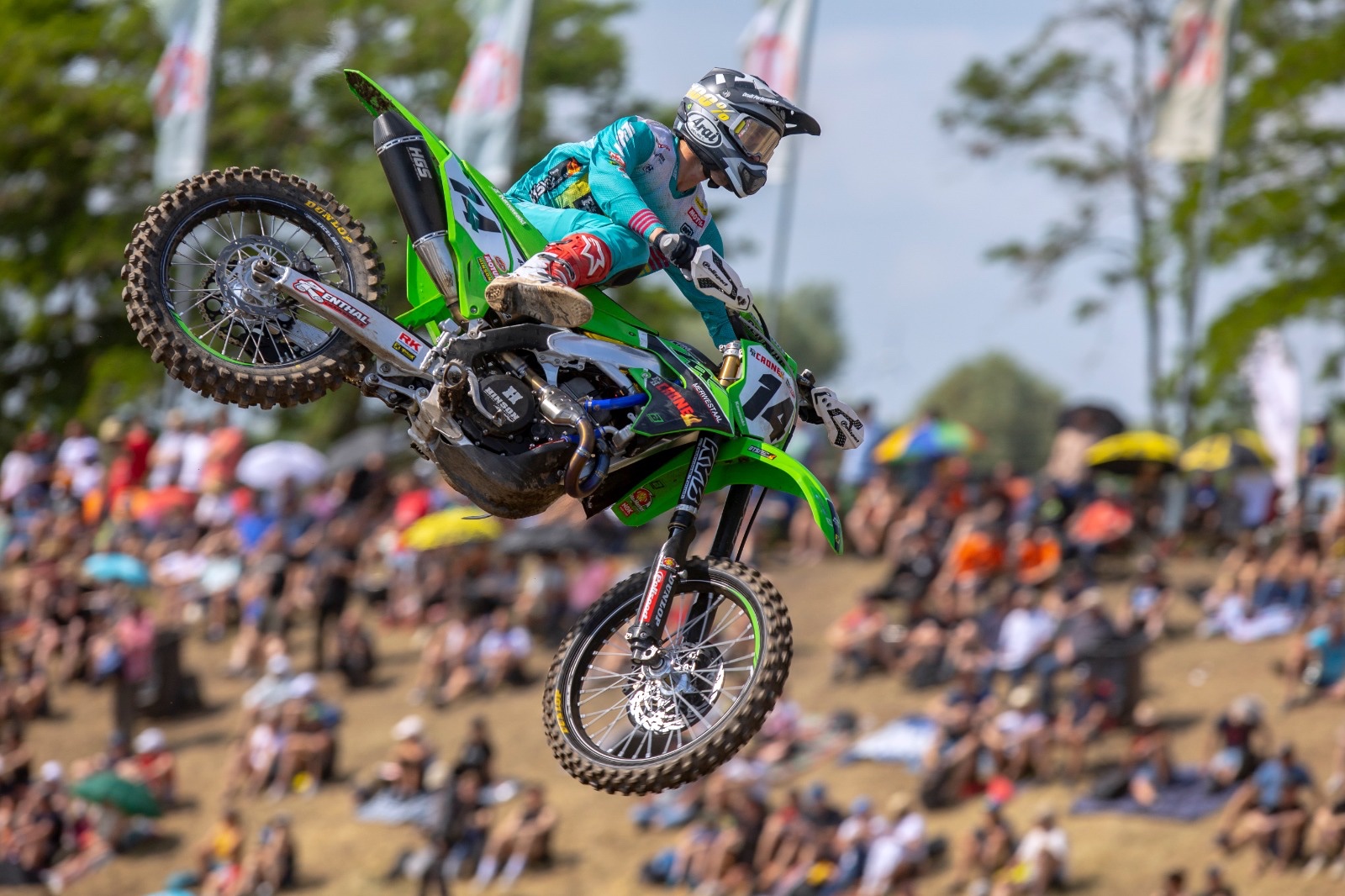 F&H Kawasaki Racing Team's Jed Beaton emerged seventeenth from the opening lap of the first moto but was able to push for the entire thirty-five minutes to gain three positions on his way to fourteenth. The Australian was quickly fourteenth in race two and also finished in that position after a race-long battle with the runner-up from race one. He is now seventeenth in the series standings despite missing three rounds through injury.