F&H Kawasaki Racing Team's Kevin Horgmo bounced back with a forceful sixth in race two in the Portuguese round of the FIM World MX2 Motocross Championship at Agueda.
The Norwegian paid the penalty for an unfortunate Qualifying the previous day which had left him with a disadvantageous gate-pick. He found himself seventeenth on the opening lap of race one but persisted throughout the race, making his final pass on the penultimate lap for twelfth. He faced another difficult start from the outside in race two but pounced quickly to move into eleventh after a few corners and by the end of lap two he was already eighth. Two more stunning passes during the first five laps saw him advance even further to his eventual sixth. He heads to Spain next weekend eighth in the series standings.
Kevin Horgmo: "I was fastest in Warm-up this morning but they watered a lot before our first race and without a good Qualifying yesterday it was difficult for the start today. I was making a lot of mistakes trying to pass slower riders but I turned it around the last few laps so I was confident for race two. I still didn't get the best start but I came from eleventh to sixth, not far from Adamo. Now we fly back to The Netherlands to get ready for Spain."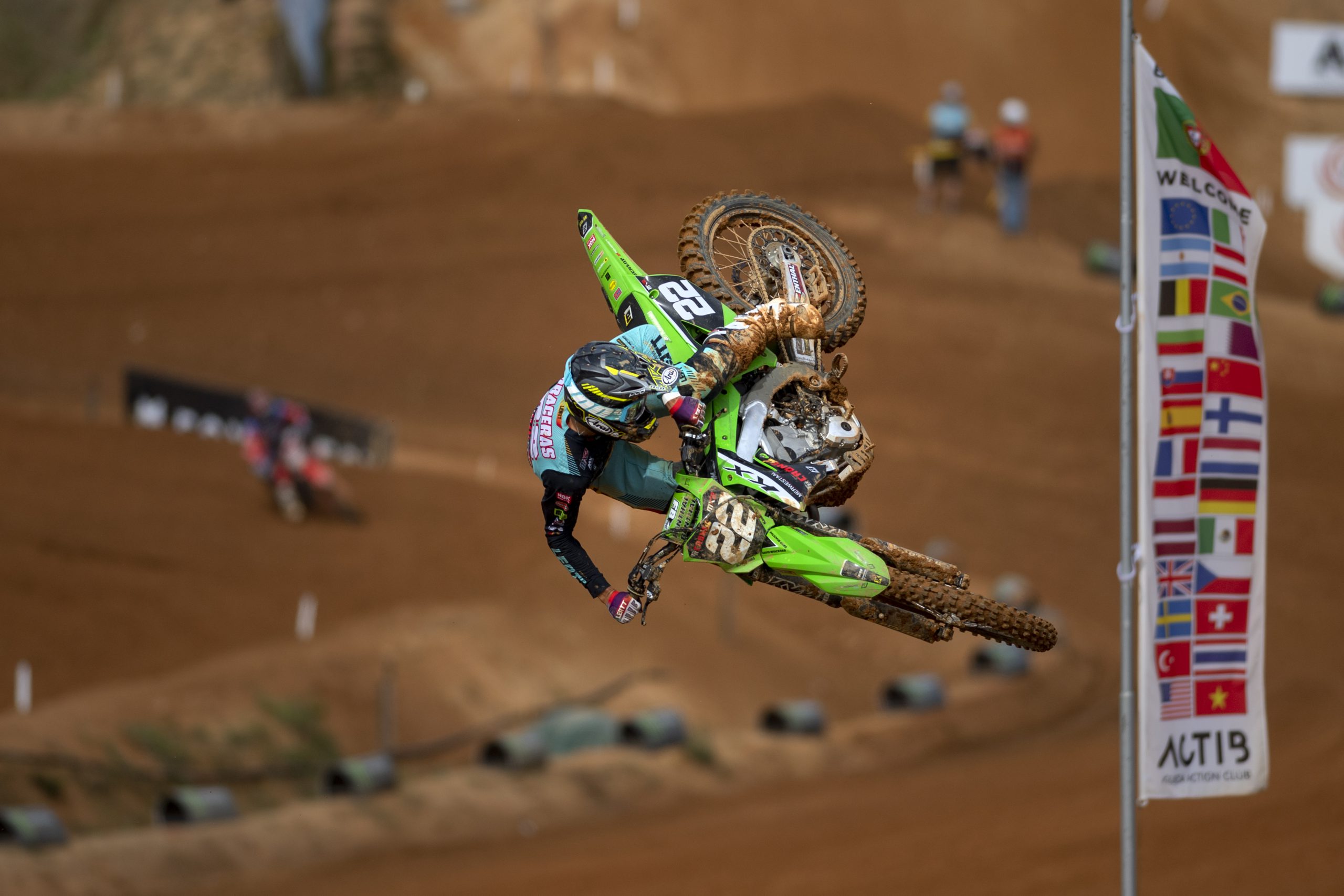 Young teammate David Braceras reveled in the Portuguese sunshine as he rocketed through the first turn seventh in race one and even moved forward to sixth after six laps before the pressure of racing at the sharp-end for the first time in his rookie GP season started to show and he periodically surrendered positions during the second half of the race. But the Spanish youngster remained cool to bring it home eleventh, his best result to date. Race two was a different story as he could not avoid a fallen rival on the opening lap; the incident left him twenty-fourth at the first split but he responded admirably to work his way forward to fourteenth at the chequered flag. He heads to his home GP next weekend fourteenth in the championship points chase.
David Braceras: "I took a great start in the first moto and found good rhythm and speed to race several laps in sixth. It was a good experience but I used a lot of energy in those first few laps and had to back off a little in the second half of the race. My start was not quite so good in race two and I was around fifteenth but another rider fell in front of me and I crashed too. But I was happy with my riding to come back to fourteenth. There are still a lot of things for me to improve, but I am progressing every weekend and the next GP is in my home country; the track there is quite special and I will give everything for my own public."