F&H Kawasaki Racing Team's Kevin Horgmo dug deep after his Qualifying misfortunes to salvage eighth in the Swiss round of the FIM World MX2 Motocross Championship at Frauenfeld.
He faced two difficult GP motos after his unfortunate Qualifying on Saturday had dealt him a disadvantageous choice of gate in a start-layout which heavily favoured the inside gates. KX power saw him sprint to the first turn just within the top-ten and he quickly pounced to make a significant pass on the opening lap of each moto but further advances proved difficult on a track which offered few opportunities in a fast-moving leaderboard train. Ninth in race one and seventh in race two resulted in eighth overall on the day and see the Norwegian head to Italy next weekend seventh in the series points chase.
Kevin Horgmo: "For sure we didn't get the results we wanted this weekend but we bounced back as good as we could from our misfortune yesterday. I had a mid-pack start in the first race but made some quick passes and finished ninth. I had more-or-less the same start in moto two; it took me some time to find my rhythm but it came better-and-better during the moto and I was really close to making another pass on the last lap."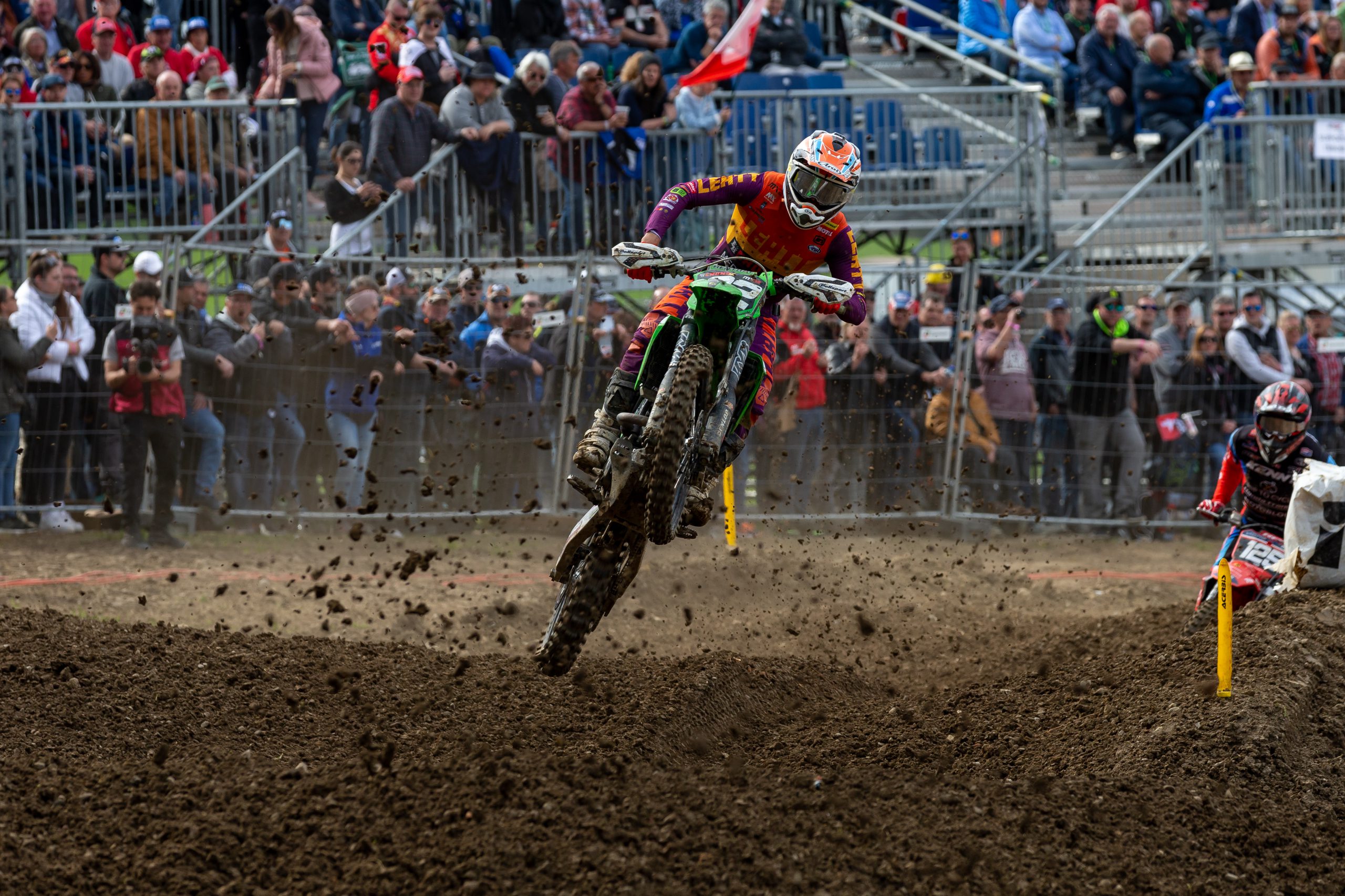 F&H teammate David Braceras battled just outside the top-ten throughout both motos to claim the best points-haul to date in his rookie GP season. Fifteenth in race one and thirteenth in race two gave the Spanish youngster fourteenth overall and see him advance to the same ranking in the world standings.
David Braceras: "It was a positive weekend with P15 and P13 today and my first top ten in the Quali moto. I made small advances, so I'm happy with that. In the first moto I rode a little tense so I didn't find a good flow but in the second moto I was feeling better and I was happier with my riding. I still have much more and I am ready to put in the work to get there !"