F&H Kawasaki Racing Team's Spanish GP rookie David Braceras raced to a career-best seventh in the Swedish round of the FIM World MX2 Motocross Championship at Uddevalla.
The youngster had an awkward run through turn one in the first moto to emerge an initial twelfth but was soon on the move to advance to eighth within two laps before the pattern of the race settled and he had to be content with taking that placing to the finish. He held a comfortable fourth through the early stages of race two and he was still looking good after dropping to fifth on lap four; a couple of nervous laps as the rain returned at the twenty-minute stage cost two positions before he regrouped strongly in the final three laps to finish sixth, in the wheeltracks of fifth, for seventh overall.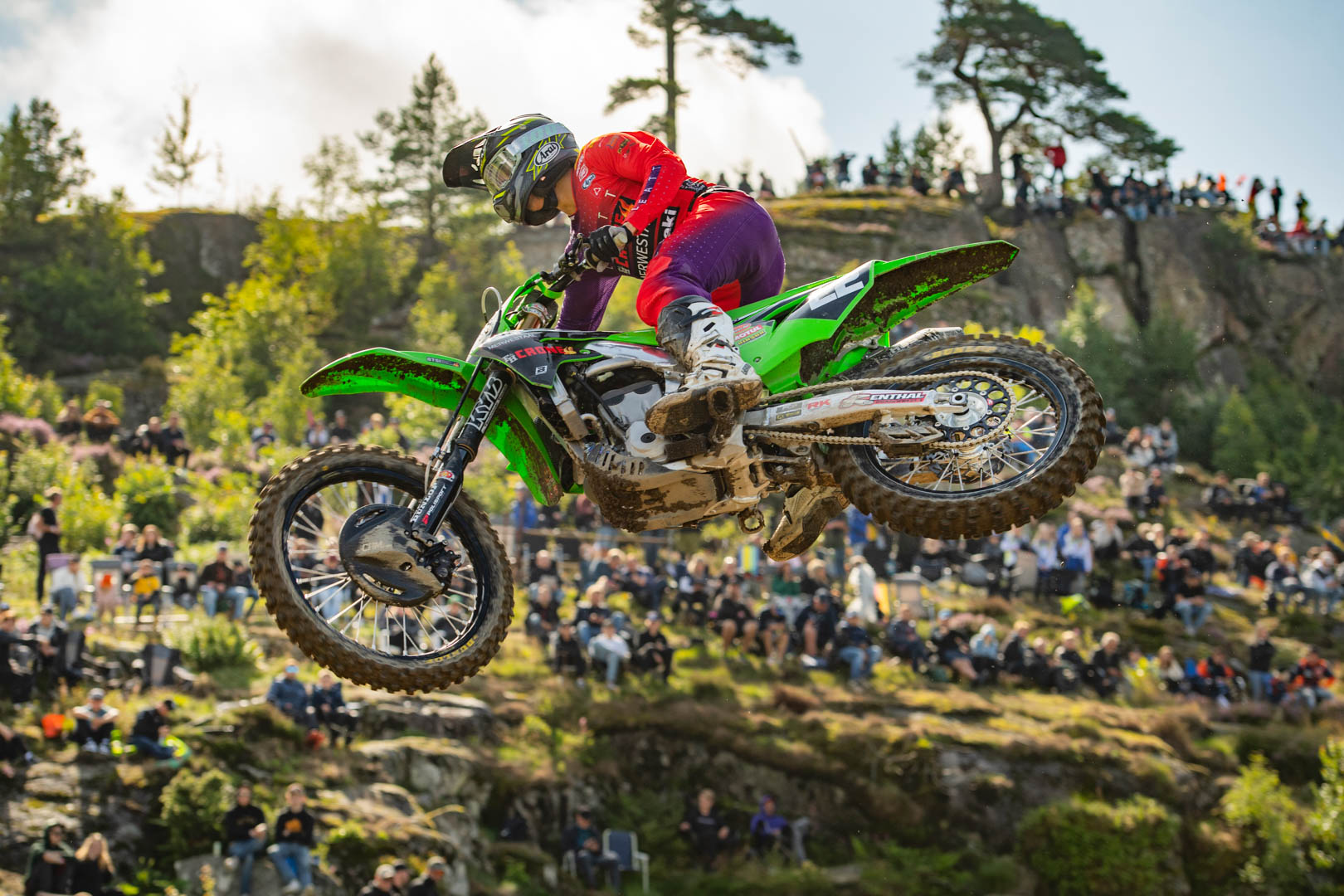 David Braceras: "It was a really solid weekend; I was good in every session and I was really motivated for today after a good Qualifying yesterday. I almost crashed at the first corner in the first moto but I came back strongly to eighth; I rode a little tight in the first few laps but then I found a really good flow. I was riding top-five for a long time in race two but I made a couple of mistakes and two riders passed me on the same lap. I tried to pass back before the end but it was difficult. Still I am happy with the progress we are making together every weekend and today I took the best overall finish of my GP career."
Qualifying winner Kevin Horgmo's KX250 hooked up well out of the gate in race one and he was looking good for another holeshot until the rider next to him failed to hold line halfway to turn one; the two riders touched and the Norwegian found himself sixth after the sort-out through the first few turns. He made a quick pass for fifth, but it was lap eleven before he could find a way through to fourth, a position he then held to the end of the race. A third holeshot of the season and an enthralling surge around the outside of turn two secured the early lead in race two and, to the delight of the numerous fans on the hillside terraces, he led comfortably for five laps until overshooting two turns to slip back to third. The overall podium was still secure until, with just three laps remaining, his bike suffered a loss of power in the inclement weather and ground to a halt.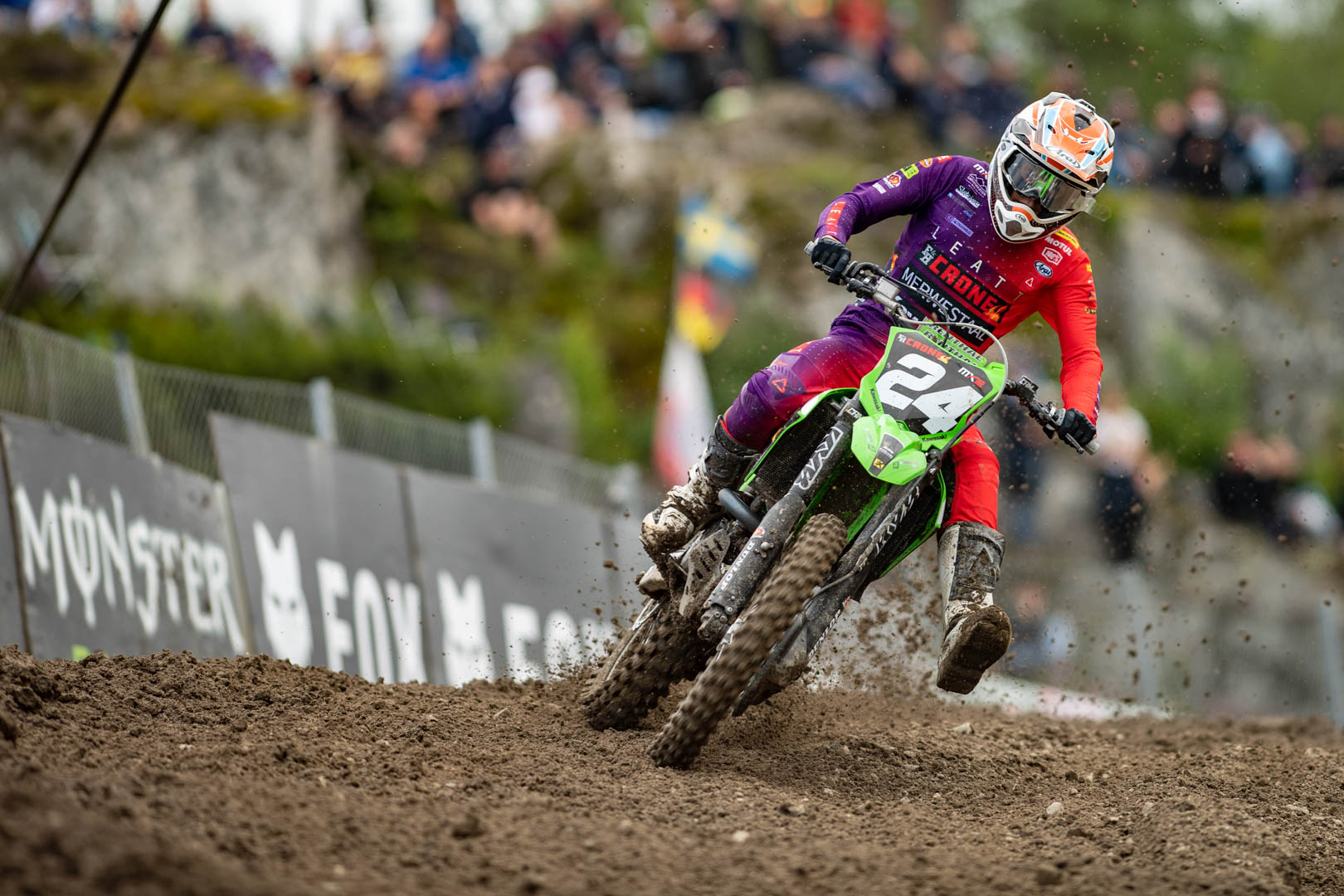 Kevin Horgmo: "I had three solid motos over the weekend; two holeshots out of three and the riding was good. I was surprised how well the track stood up today with all the rain overnight but it made it more difficult to pass. The lines started to clean up towards the end of the first moto and I had good speed so I was confident for race two. I put myself in the best possible position with the holeshot and felt good in front until I made one small mistake; Adamo came past pretty wild and Längenfelder took advantage to pass me before I could settle again but the podium was still in reach and I had it under control until the bike unfortunately stopped. But we showed I can race for the podium."