Kevin Horgmo and David Braceras of the F&H Kawasaki Racing Team each placed top-ten in the Belgian round of the FIM World MX2 Motocross Championship at Lommel in the demanding Flemish sand.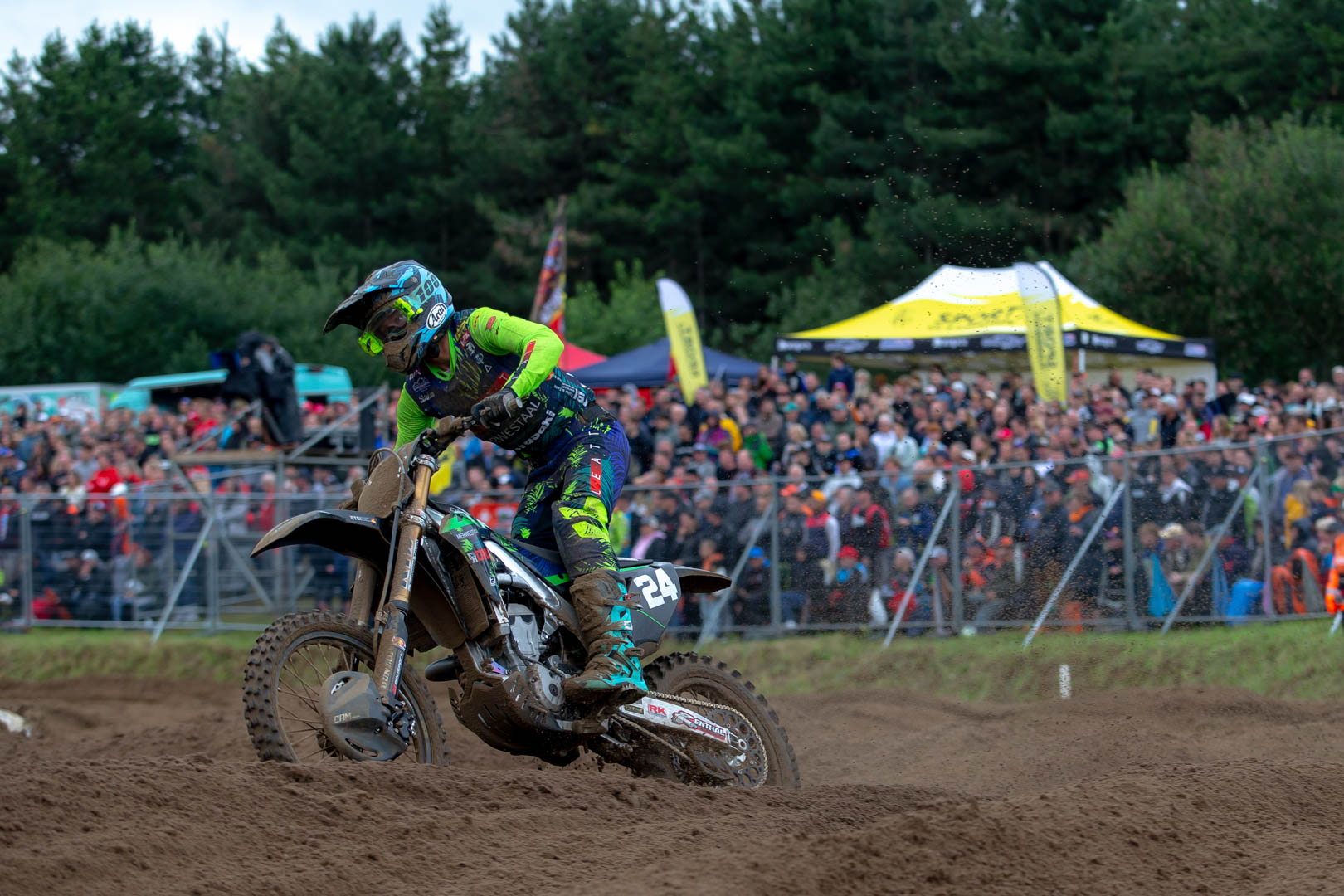 Horgmo soon muscled his way to sixth on the opening lap of race one and held the position comfortably until the final three laps as the leaderboard bunched up and, with riders passing back-and-forth, eventually took the chequered flag seventh. A more eventful run through turn one of race two saw him ninth through the early stages; by half-distance he had battled his way to sixth, closing on fifth, before a momentary slip cost him three positions but the Norwegian soon regrouped to re-take sixth three laps from the end. This clinched fifth overall on the day and sees him maintain ninth in the series standings.
Kevin Horgmo: "I had two decent starts today and I stayed sixth for a long time in the first moto; I wanted to pass for fifth but I didn't have the flow and near the end two passed me but on the last lap I passed back for sixth. I felt strong for the second moto and was looking to take fifth after I passed my teammate but I crashed and had to start all-over-again from ninth. I feel like I'm not finding my rhythm in the first ten minutes so I need to work on that as I am strong at the end. This was the toughest GP of the season so we can now focus on racing, not just on surviving."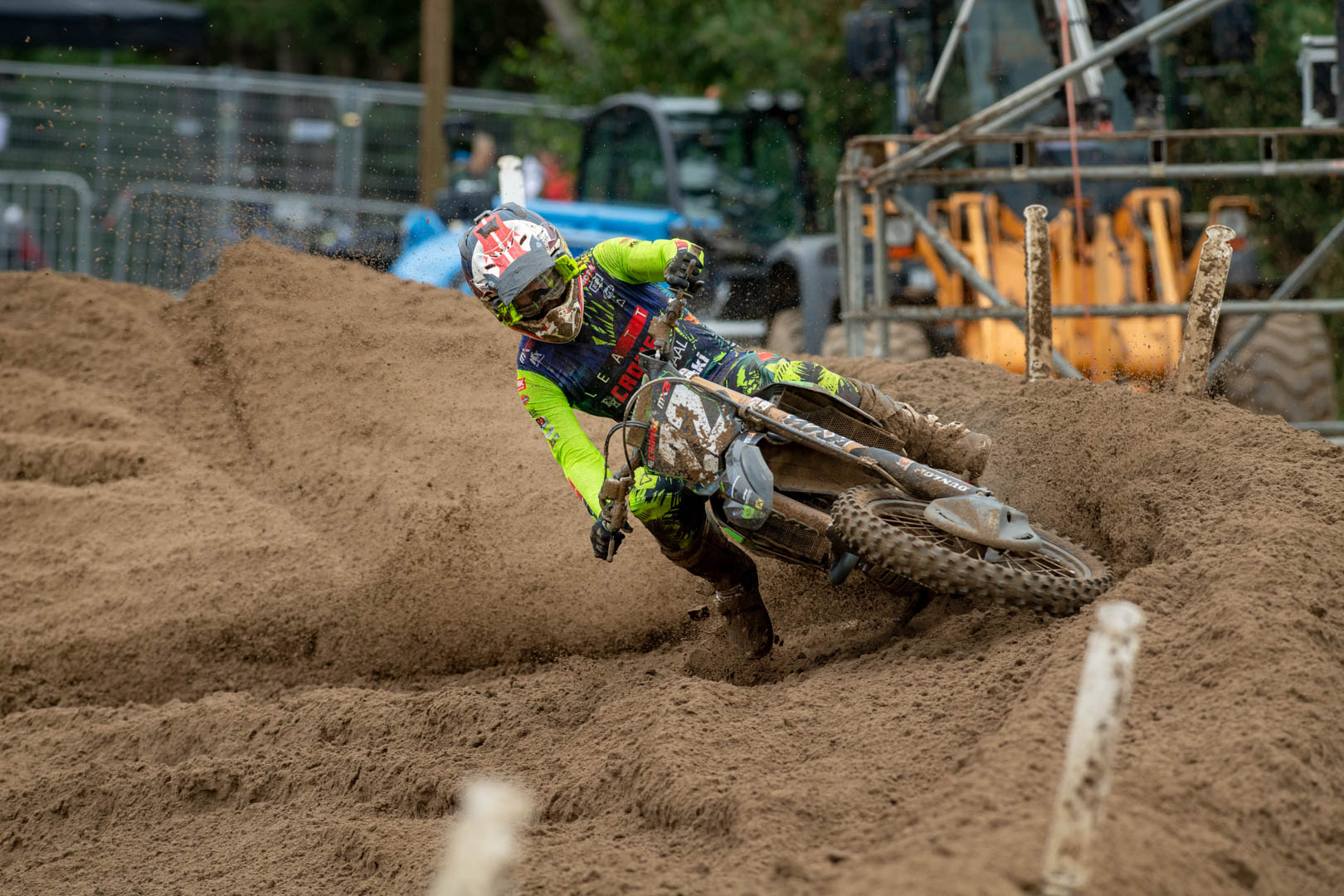 F&H teammate David Braceras made a tremendous effort through the opening laps of race one to scythe his way from tenth to eighth, holding that placing for nearly half the race before he was pushed back to twelfth by local sand experts during the closing stages. The young Spaniard made a tremendous start in race two to retain fifth for four laps and only surrendered two positions – to a local sand expert and hard-charging teammate Horgmo – before the end of the race. With seventh in moto and ninth overall on the day he throughly deserved his first top-ten finish in his rookie GP season and remains eighteenth in the championship despite missing four GPs earlier in the summer.
David Braceras: "I'm really proud of my race today; I got close to the top-ten so many times earlier in the season and now I finally made it … here in Lommel! I have put in a lot of work to achieve this and I want to thank everyone who believed in me. I moved forward to eighth in the first moto but I lost my rhythm a little near the end and had a small crash on the last lap to finish twelfth. I was particularly happy with my second moto; I started around tenth but pushed hard the first few laps to come to fifth for many laps."