F&H Kawasaki Racing Team's Kevin Horgmo claimed seventh place in the Spanish round of the FIM World MX2 Motocross Championship at Arroyomolinos on the outskirts of Madrid.
The Norwegian made life difficult for himself with early errors in each moto. In the first race he shot out of the gate top-five alongside F&H teammate David Braceras but already during the hectic opening lap was pushed down to fifteenth as he fell attempting a pass and faced a long chase through the pack to reach his eventual eighth place four laps from the end. Another good gate in race two was negated on the opening lap as he lost momentum after tagging another rider's rear wheel; from fourteenth on the first lap he again charged hard to reach seventh three laps from the finish with a series of impressive lap times. Seventh overall on the day retained eighth in the series points standings a third of the way through the championship.
Kevin Horgmo: "The bike was working perfect today and I got two really good starts but I fell trying to make a pass in race one and had to come back from behind; it was pretty difficult to make quick passes but I came to eighth at the finish. In the second moto I got another good start but touched someone's rear wheel in the corner and dropped many positions. I felt strong at the end as I came back to seventh; now I just need to continue building. The bike is good and the riding is getting better and better; I want to thank the entire team for their great efforts and we can look forward confidently to France."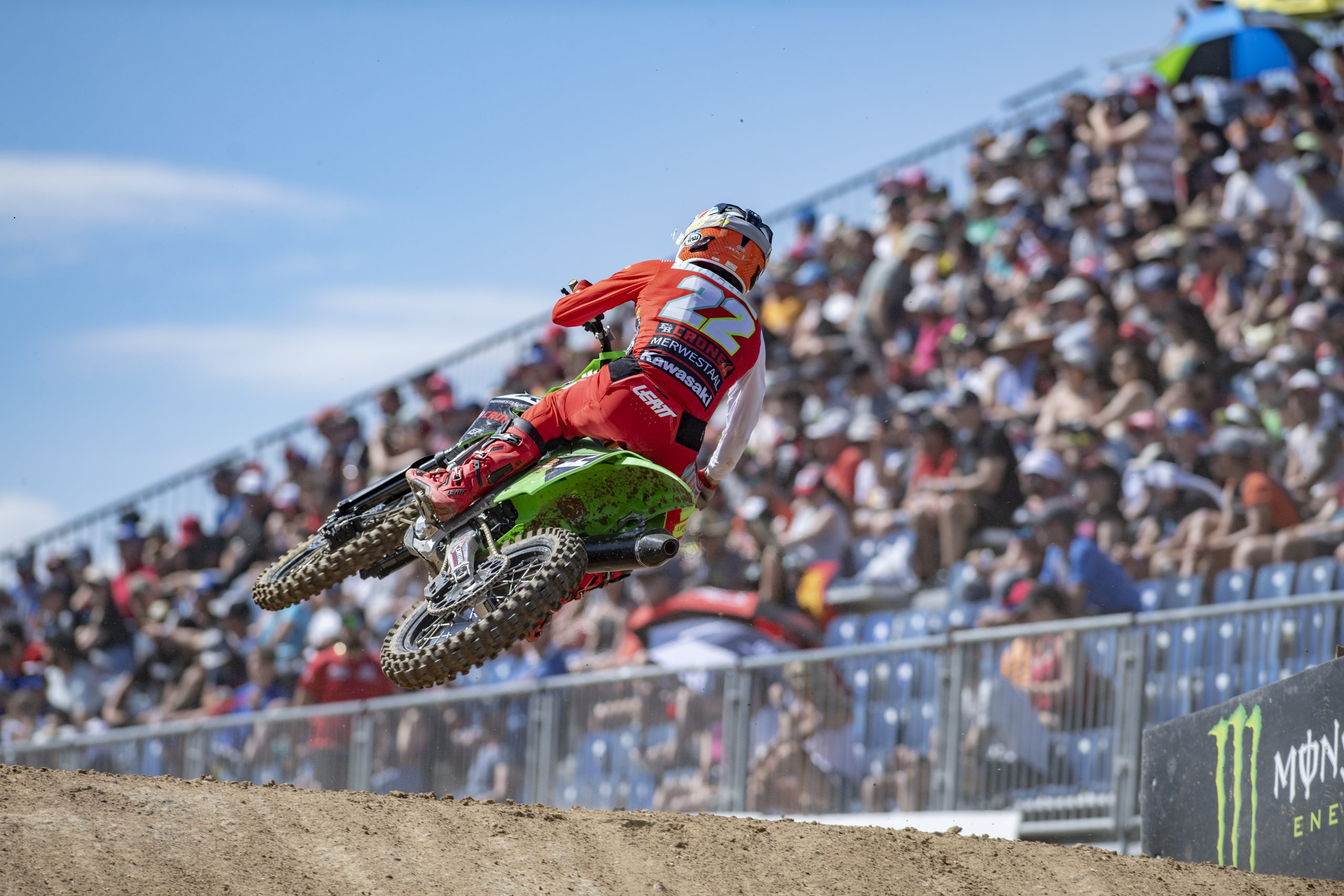 David Braceras gave the vociferous Spanish crowd plenty to cheer as he raced top-six for two laps before two rude attacks by opponents, the first of which pushed him off the track and the second to the ground, relegated him to sixteenth. Urged on by the fans he regrouped to finish fourteenth. After a midfield start in race two the rookie persevered to push forward from eighteenth on the opening lap to again take the chequered flag fourteenth. He thus retains his fourteenth-placed ranking in the world championship standings.
David Braceras: "I started really good in the first moto and raced some laps in P6 but then I crashed with another rider and that pushed me down to sixteenth before I came back to fourteenth. I started really bad in the second race but came to fourteenth again; perhaps I could have taken even more but I used a lot of energy to pass one rider. I'm not happy with the results but I got some experience and the Spanish people are the best; they supported me so much. I could hear them all the way round the track when I was top six in the first moto."
Persbericht: Moordrecht, 08-05-2023